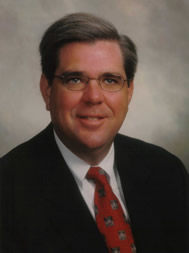 David Buckner entered the commercial and industrial real estate brokerage business in Atlanta, Georgia in 1984. Since 1994 David Buckner has become committed to servicing the Lakeland, Central Florida market with superior service, concentrating on quality and professionalism. This is exemplified as being an individual member of the prestigious Society of Industrial and Office Realtors, SIOR.
Whether a client is leasing, buying or selling a property, Buckner Commercial Properties will negotiate a fully competitive comprehensive arrangement, which meets the client's goals and also covers the dozens of details that frequently make the difference in long-term satisfaction.
Over the years David Buckner has been proud to serve many well-known local, regional and national companies, projects range from office and industrial properties; sales and leasing. A few transactions of note over several previous years as mentioned:
Notable Warehouse Transactions
Beverage Company
300,000 Square Feet
$5,600,000.00
Internet / Technology
100,000 Square Feet
$4,800,000.00
Investment Sale
139,500 Square Feet
$17,800,000.00
Construction Material
230,000 Square Feet
$1,900,000.00
Notable Office Transactions
Pharmaceutical Company
152,000 Square Feet
$5,000,000.00
Call Center
90,000 Square Feet
$7,000,000.00
Back Office
75,000 Square Feet
$15,000,000.00
Buckner Commercial Properties will oversee the entire project and coordinate with the client to ensure the final product is satisfactory in all respects. Every transaction of Buckner Commercial Properties will bear the distinct mark of excellence for you and your company.